Free LinkedIn Ad Analytics Tool
See how your ad campaigns are performing on LinkedIn.
Login using your LinkedIn account and then just select the account you want to analyze.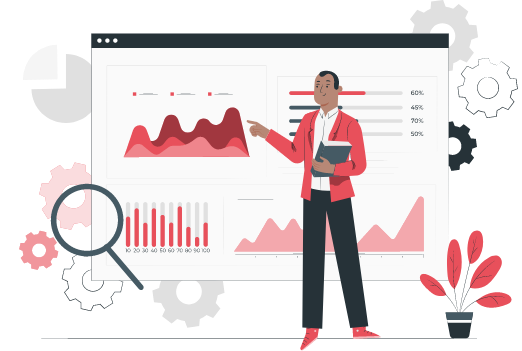 Free LinkedIn Campaign Analytics Tool
Use this LinkedIn ad analytics tool to get a quick overview of your LinkedIn ad campaign's performance.
Account-Level Overview
Analyze, track and have a complete overview of LinkedIn ads campaigns. Evaluate crucial ad metrics including total spent, impressions, clicks, conversions, etc. on daily, weekly and monthly basis using free linkedin ad analytics tool.
Campaign Overview
Determine the potential of your LinkedIn Ads by evaluating the performance of each campaign. Checkout the total returns that are being yielded from each campaign corresponding to the set objective.
Demographic Analysis
Get in-depth analysis of who engages with your Linkedin ads the most. Checkout their professional traits, job title, company name, size, industries, job seniority and likewise.
Free LinkedIn Campaign Analytics
Receive daily, weekly and monthly embracive insights of your LinkedIn Ads using Vaizle LinkedIn Ad analytics tool. Measure their performance and important KPIs of your Ad Campaigns and compare them to know the success of your LinkedIn marketing efforts.
Frequently Asked Questions
Which LinkedIn analytics tool is the best?
How do I analyze my LinkedIn ad campaign?
What analytics/KPIs Should I track on LinkedIn Ad Analytics?
How is LinkedIn growth measured?
Why is LinkedIn Ads analytics important?
How do you evaluate the impact of a Linkedin campaign?