Free Instagram Analytics Tool
See how you stand against your competition on Instagram
Just enter or paste URL of your company's Instagram Page and as well as that of your competitor. You will then be able to see your Instagram analytics against your competitor. For FREE.
Competitor Instagram Page URL
Free Instagram Competitive Analysis Tool
Use this tool to get a quick overview of your Instagram performance against your competition.
Know Your Instagram Activity
How often did you post on Instagram in the last 30 days as compared to your competitor? Did you post more photos than the text content? Get these insights with this Instagram analytics tool FREE.
Know Your Instagram Engagement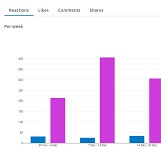 How much engagement did you get in the last 30 days? Use Instagram analytics free to know how engaging your content was and also see a breakdown of engagement into engagement types—applause, amplification, and conversation.
Know Your Most Engaging Content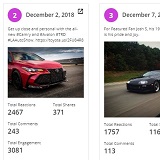 Use Vaizle's Instagram analytics free tool online to identify the content which received the most engagement—a sum of total likes, shares, and comments. Use this knowledge to build a stronger content strategy.
INSTAGRAM ANALYTICS FREE
With our FREE Instagram Competitor Aanalysis tool, compare against your competitor, which types of posts your audience responds to the most, get detailed data on your engagement, and work out the best time to post.
Improve your Instagram Strategy
Our statistics provide you the ability to examine details like as engagement, applause, and interaction for each of your articles and feed posts in great detail. Determine a focus for your content strategy by analyzing competitor activity and hashtag engagement.
Frequently Asked Questions
How do you analyze competitors on Instagram?
What is the best analytics tool for Instagram?
Which tool can you use to find the Instagram statistics of your competitors?
What are the advantages of using Instagram analytics tools?
Is there an Instagram analytics tool that can tell which time of the day to post for maximum engagement from a target audience?